Orient Pacific Drilling Supplies Pty Ltd – Established in 1998
Our Company has been fortunate to secure contract works with the largest Mining and Construction Companies In Australia. CPB, Thiess, John Holland, Acciona Infrastructures Australia, B.M.D. Constructions and Ghella Pty Ltd.
We are a committed Mining and Tunneling Contracting Company. Our company is structured to service small to large term contracts.
All Mining and Tunneling equipment is owned by our Company and is available for various contract works. With the emphasis of supplying all machinery, labour and various consumables to fulfill the complete contract works for the client.
We are available 24 hrs/7 days a week.
Safety
We pride ourselves on an excellent safety record. We are committed to providing our employees with a safe working environment and daily safety meetings to ensure that all safety issues are addressed.
Managing Director – Patrick (Pat) Pattison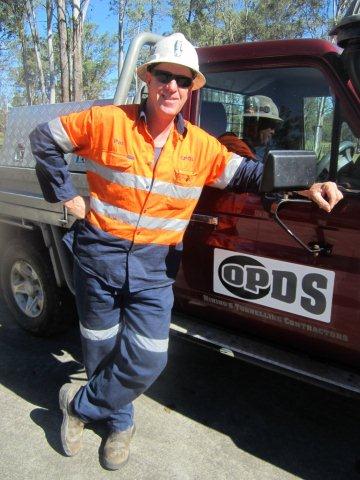 OPDS (Orient Pacific Drilling Supplies Pty Ltd) is proudly owned and operated by Patrick Pattison.
Pat has spent over 36 years in the Mining and Tunneling Industry.
He commenced employment in the Mining Industry at Mt Lyle Tasmania in 1979 aged 18 and then went on to work for various Mining and Tunneling Companies in Australia. He has worked as a long Hole driller, air leg miner, ground support miner, rise miner,loader operator, jumbo operator, shot firer, shift boss, foreman and General Superintendant.
Pat ventured overseas for 4 years to work in Ghana West Africa for Ashanti Gold Fields employed as an underground Mine Trainer. He spent a year in China for Sino Gold employed as a Underground Mine Trainer for development of their Gold Mine.
Accounts & Administration Manager – Fiona Pattison
Fiona Manages the Contracts Administration, Tender Submissions, Accounting, Invoicing, Payments & Drill Bit Re-Sharpening aspects of the business. Fiona works from their home office located @ Haigslea Ipswich.