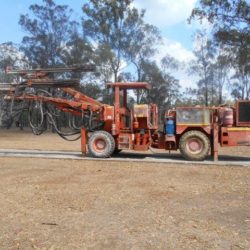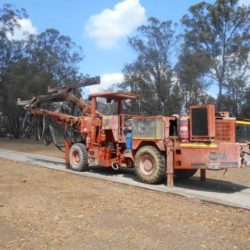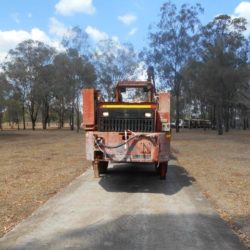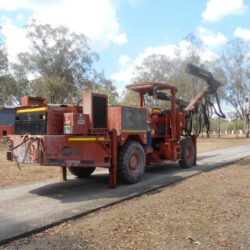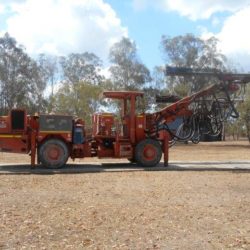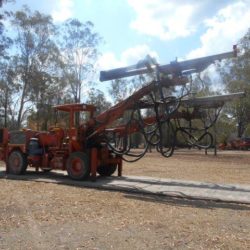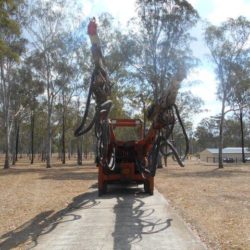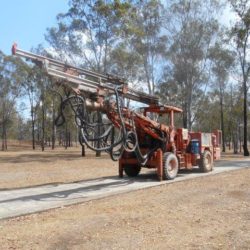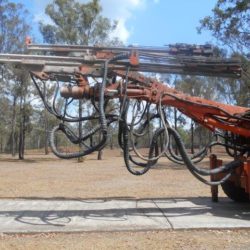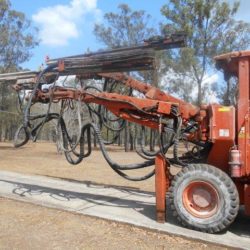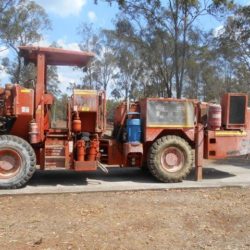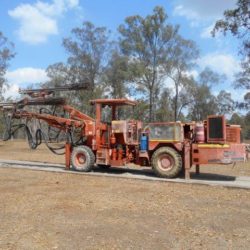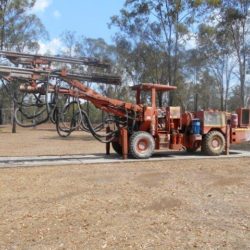 Sandvik Tamrock 205 – 90 Tunnel Drill
Year 2000
HL500 Drifters
1000 Volt Power
16 Foot Feed Rails (can supply Pito Jaws with Drill)
Set up for Rod Adder
Currently set up with Twin Boom (Man Basket removed but can be re-installed)
Ideal for large tunnel excavation works.
Previously used for Canopy Tube Installation/Rock Bolting.
Large Drill Rig with Heavy Duty Booms Manufactured for large Tunnel Excavation.
Both booms have had all Hydraulic Hoses replaced and new wrapping installed.
4 x Hydraulic Jacks were leaking and have been replaced.
Carrier has been serviced.
Currently in workshop being re-painted.
will be available for immediate hire.
Hired with spare HL500 Reconditioned Drifter.
(also available for hire …. $ to be negotiated)
AVAILABLE TODAY FOR IMMEDIATE DRY HIRE WORKS OR AVAILABLE FOR SALE.